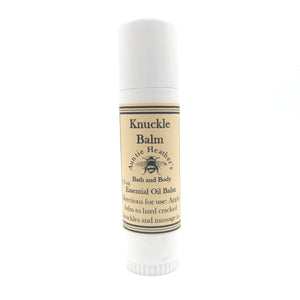 Having a hard time getting those knuckles and elbows soft and moisturized. We have the solution for you.
.75 oz white twist up tube.
Directions for Use: Twist lotion to proper height. Apply directly to your knuckles, elbows, and bottom of your feet. Rub in for uniform coverage. Apply as many times as desired.
Ingredients: Calendula Infused Fractionated Coconut Oil, Shea Butter, Lanolin, Beeswax (local), Lavender and Patchouli Essential Oils.